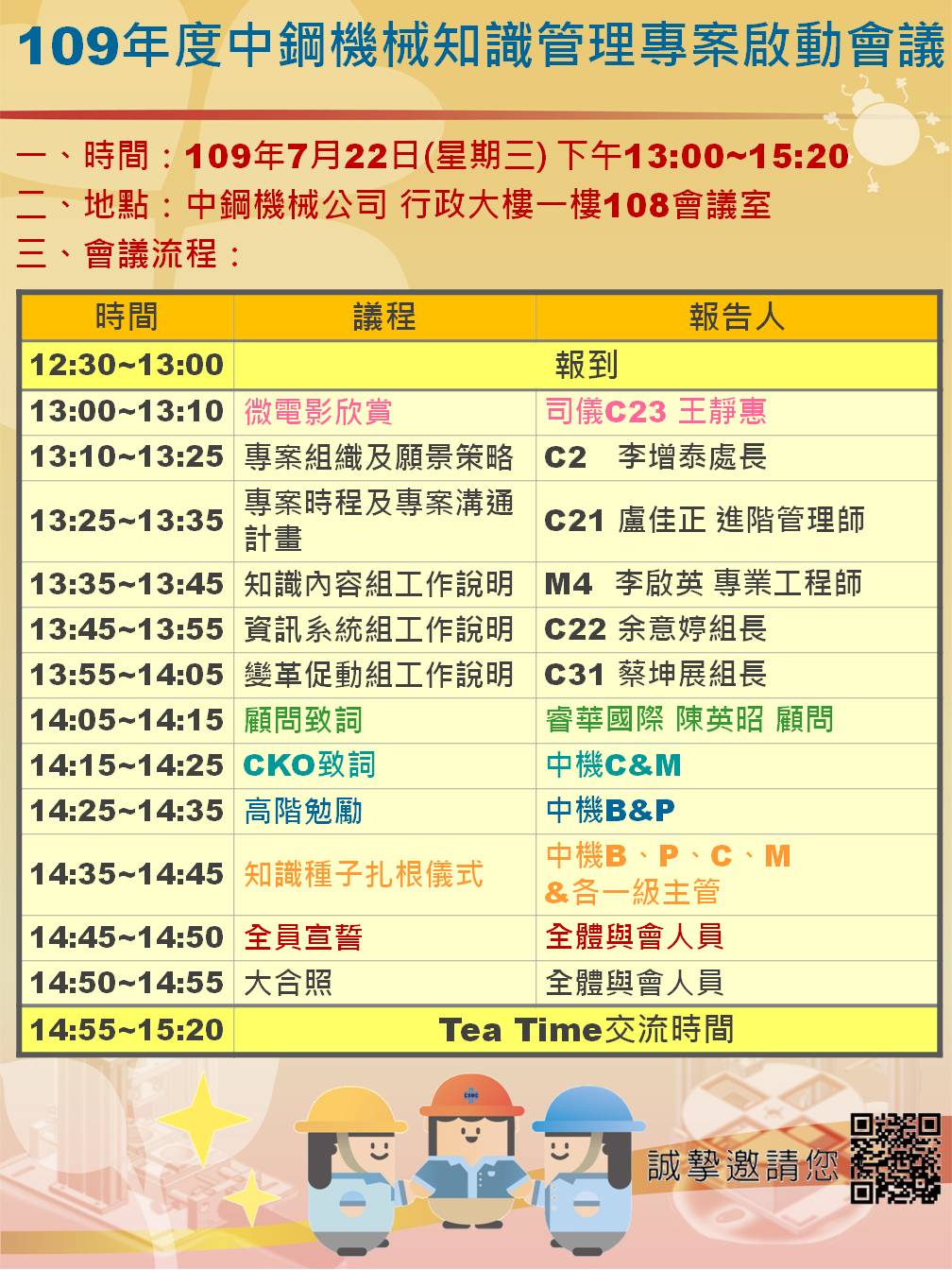 We have a dream. Then we open our mind and do something new.
With the full support of top management, the CSMC initiated the Knowledge Management (KM) Optimization Project this summer.
With this KM project, we hope to discover, understand, share, and apply knowledge systematically for knowledge to flow to the right person at the right time, create a learning and sharing culture and vibe at the CSMC, let knowledge be passed down and shared, and improve the organization's common good.
At the KM project kickoff meeting on July 22, 2020, project teams shared opinions successively and enthusiastically. Currently, CSMC's dreamed KM model has been shaped and the spring (seed) of knowledge has been poured (grown) in the knowledge tree of CSMC's knowledge base. In addition, the chief knowledge officer (CKO) will disseminate such knowledge to the heads of all tier one units to produce a series of KM documents to demonstrate CSMC's knowledge learning and sharing culture.
From this moment onward, knowledge beings to engrain, develop, and disseminate across all CSMC mills. After the energetic and exultating hurrah and the vow to practice KM of all participants, the meeting ended in their enthusiasm and determination to realize continuous learning.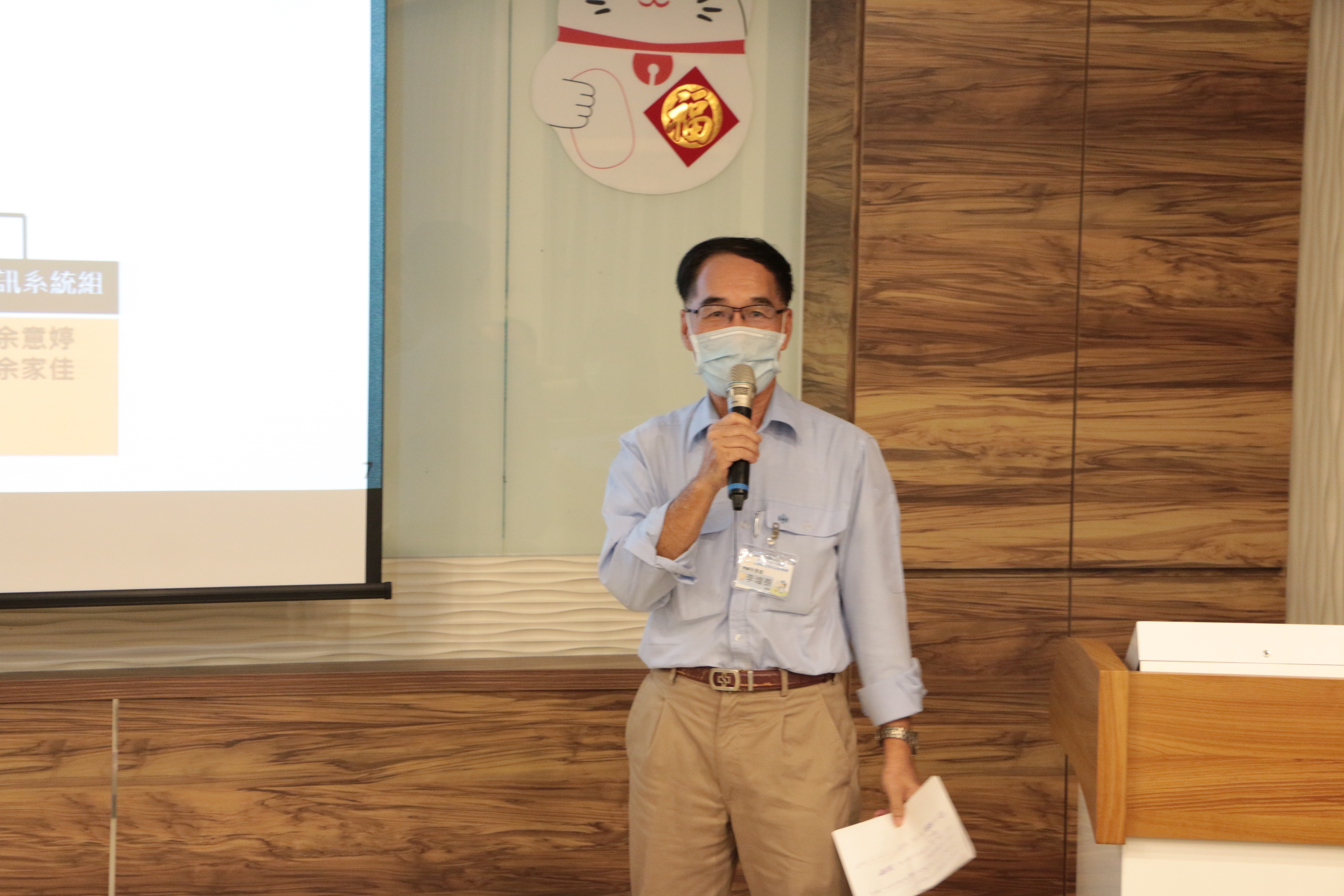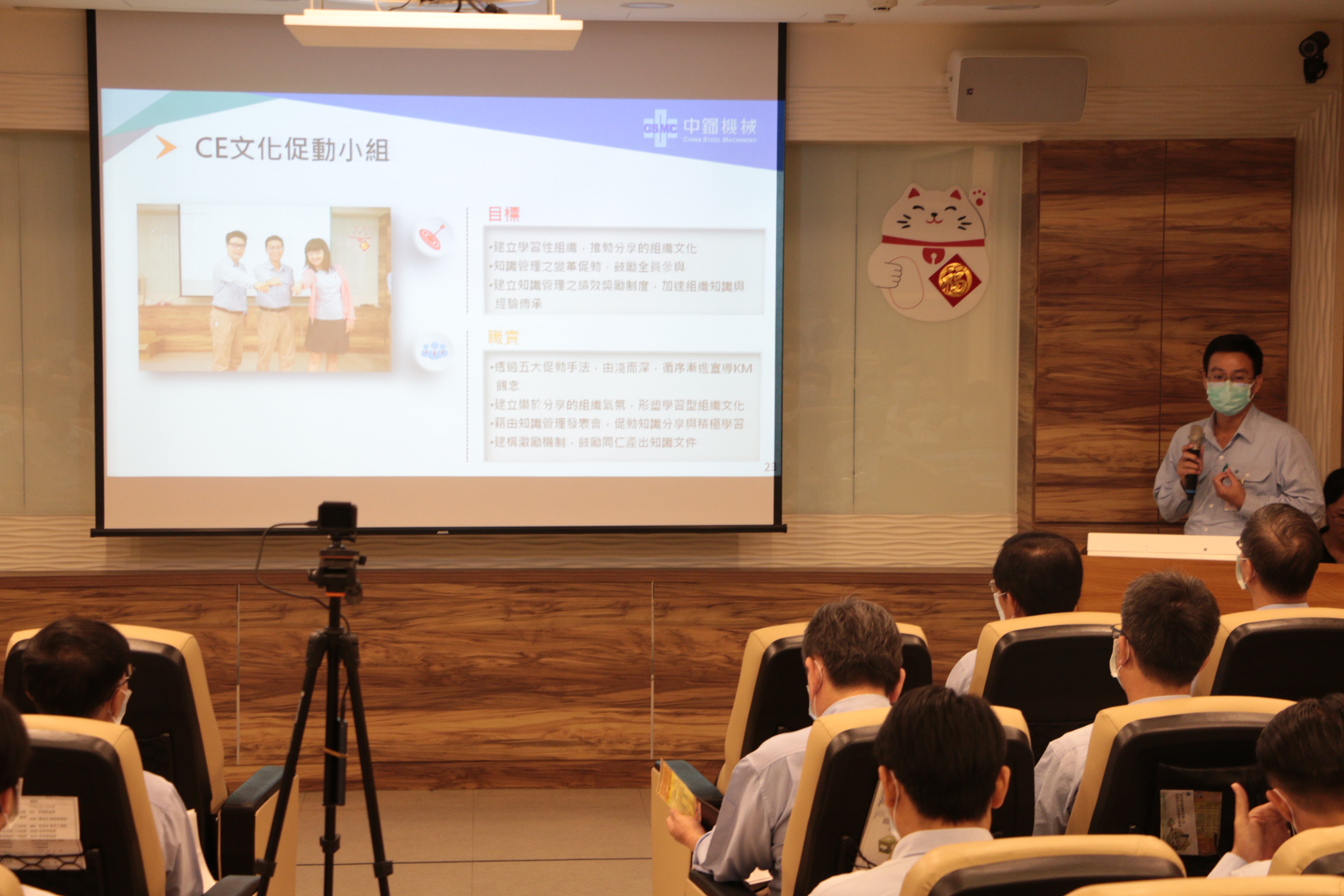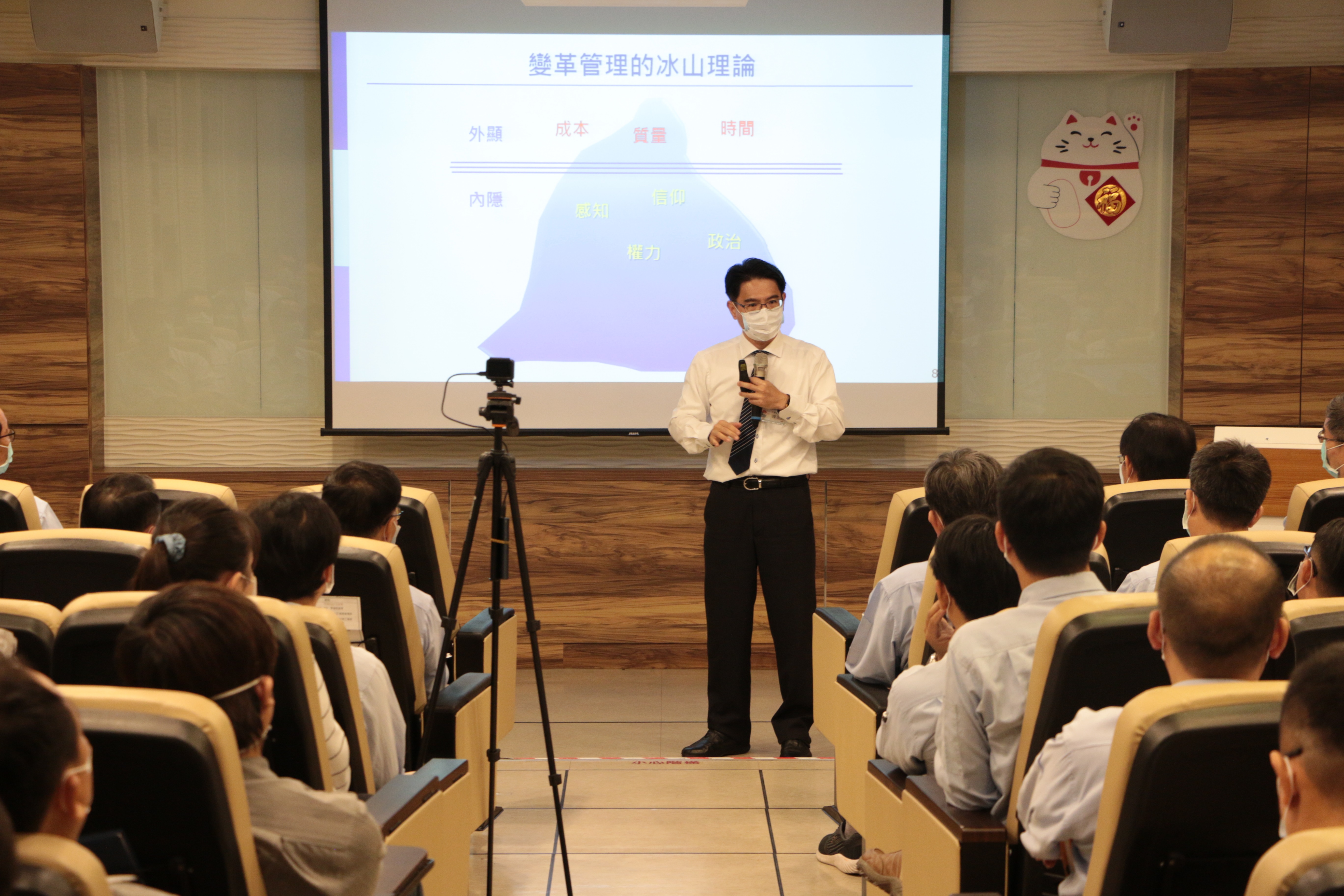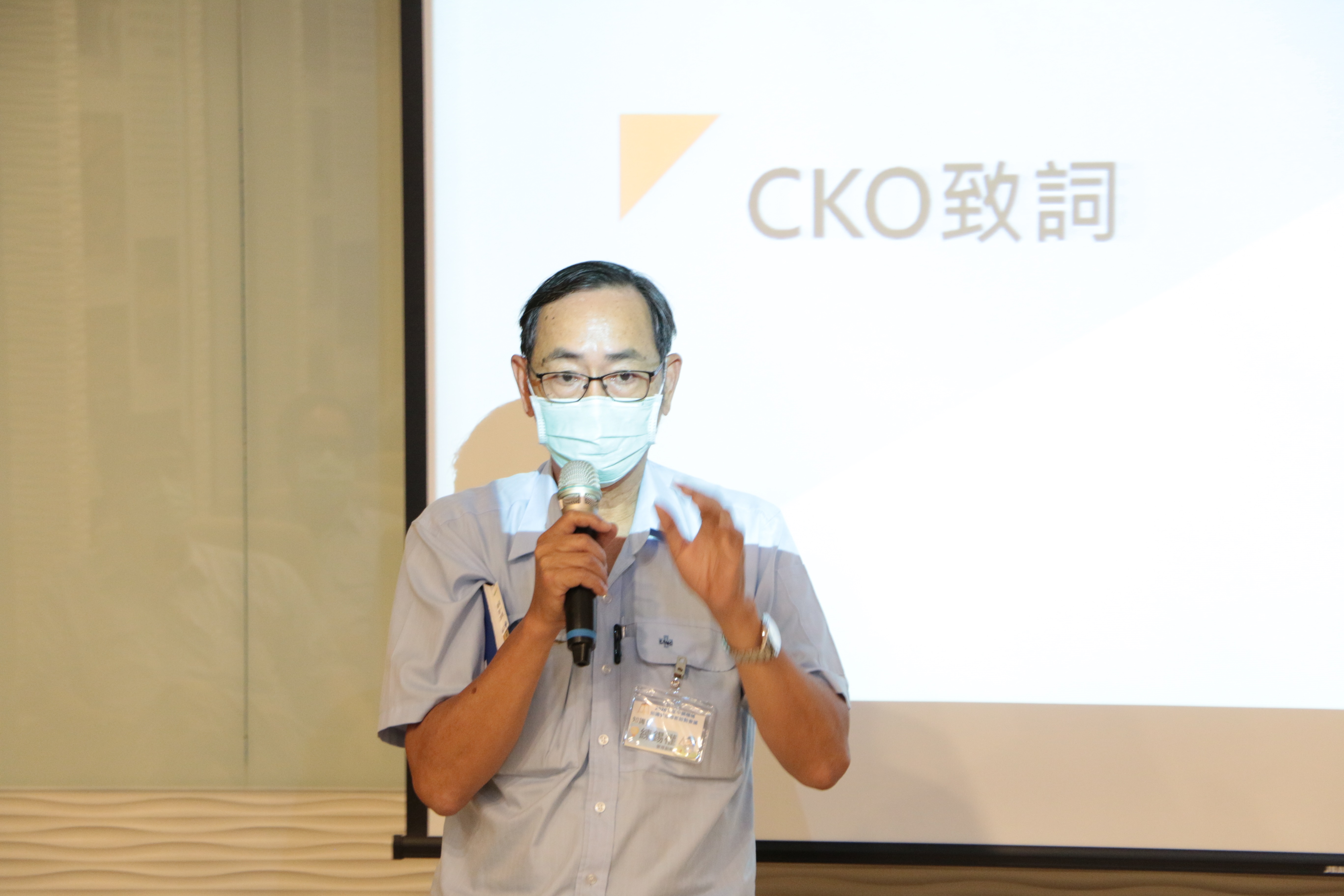 Introduction to team missions and CKO's remarks
Knowledge seed growing ceremony
Oath taking of participants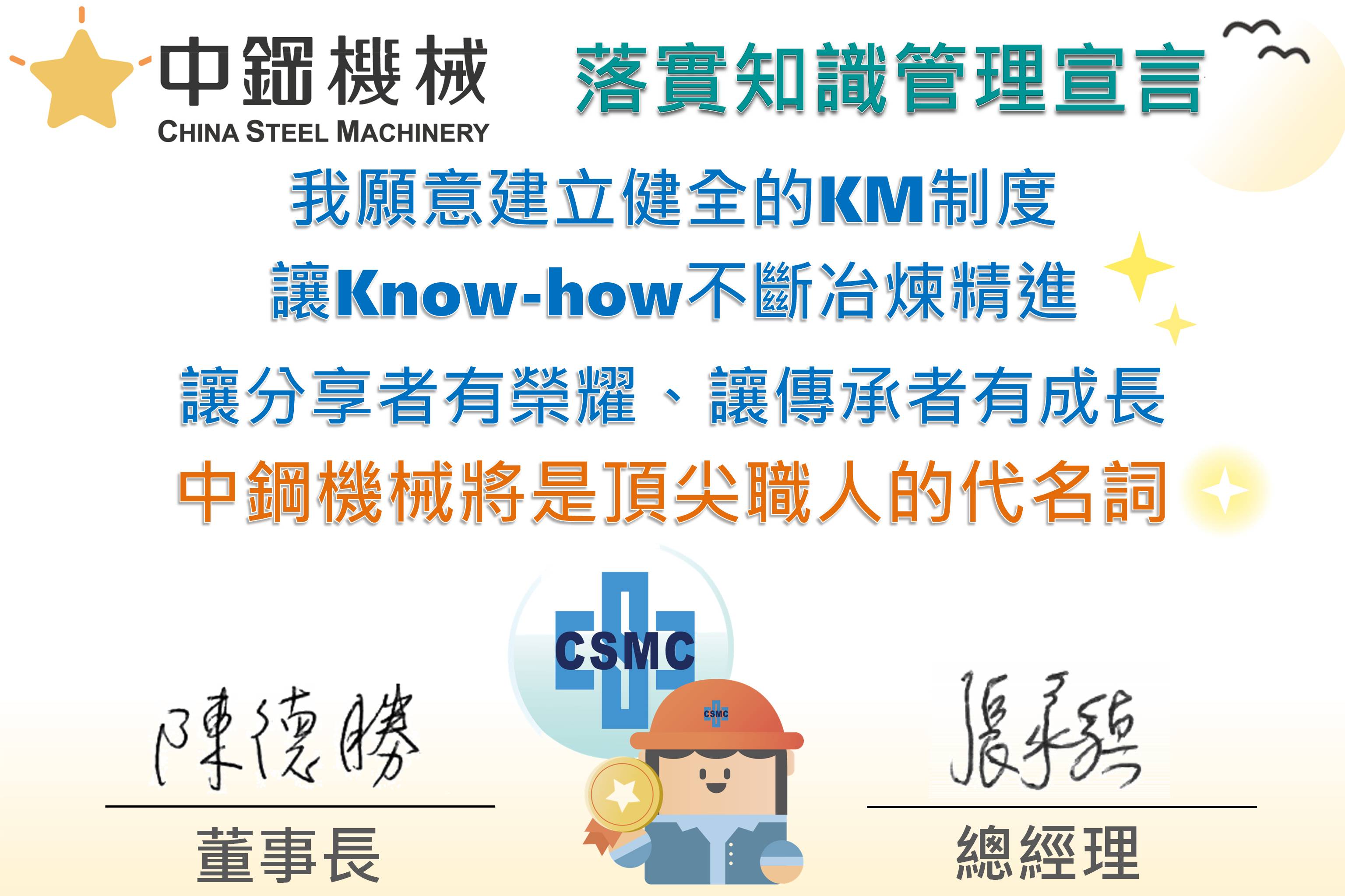 CSMC KM Declaration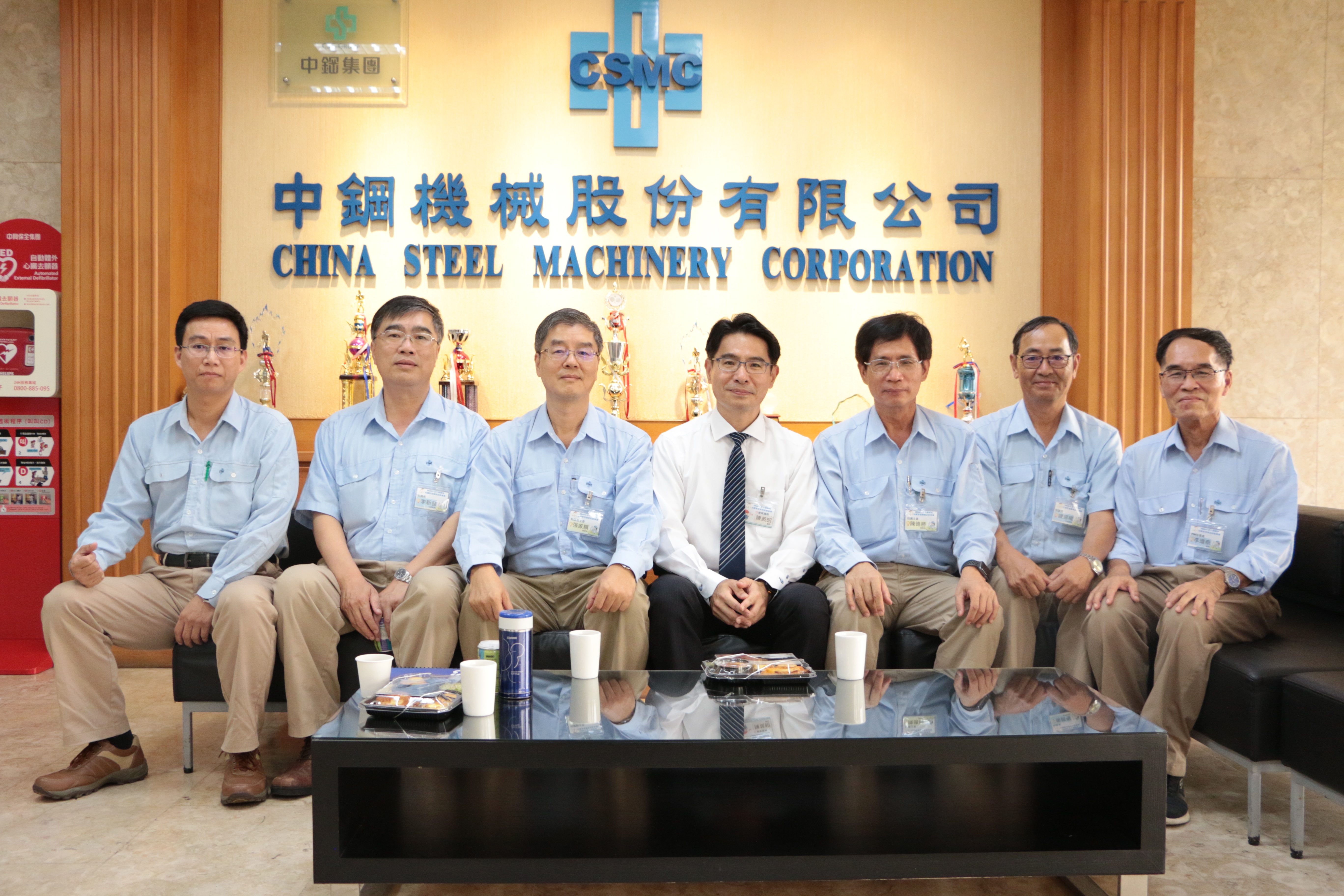 高階主管與顧問合照
Photo of all participants.